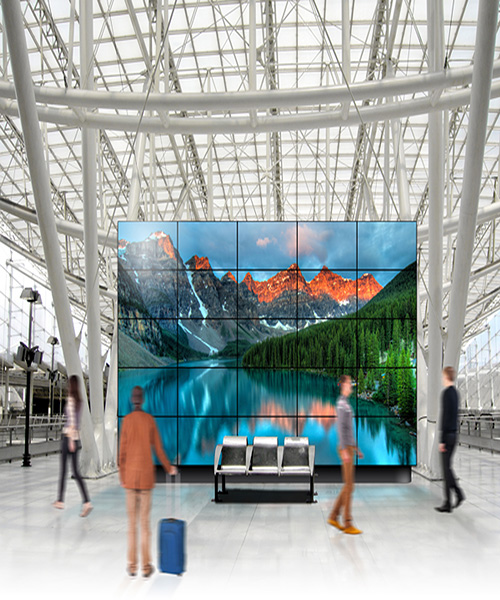 Video Wall Signs
Sign & Display Advertising provides you with immersive displays fit for your product advertisements, brand advertisement and any form of retail space advertisement. These Video walls are retrofitted multi-monitor setups that are fit for any medium to large scale dynamic digital signage, advertisement or any other kind of information broadcasting project. Choosing Websoul gives you the freedom to choose between LED backlit displays and LCD displays with a wide viewing angle and zero glare.
Among the multitude of options, you can choose from, with Websoul you get an array of different sizes suitable for both indoor and outdoor locations.
With our years of experience, we are able to cater to a wide variety of our consumer base from any industry. Our Video Walls have a proven performance and track record with multiple value-added functions.