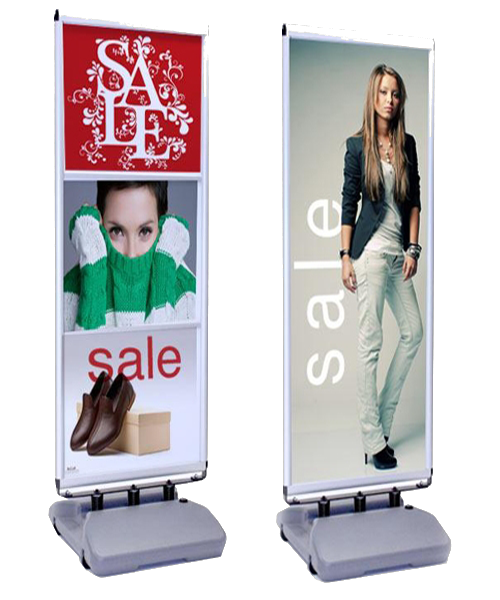 Flex Face Signages
With superior clarity, weather resistant finish and higher visibility, Flex Face signs are a flexible way to visually advertise your business and brand alike. In comparison to other options Flex face signs are also very robust when it comes to modifications and changing certain features of the signage. Sign & Display offers you the added advantage of using illuminated flex face signs in addition to the traditional non illuminated signs. These are perfect solutions for shop front signage, backlit displays, advertising light boxes, company sign boards etc. .
Why choose Sign & Display Flex Face Signage?
Conform your design to any shape and form with the new profile system.
Durable and easy to replace.
Single seamless faces can be as large as 4.8 meters
Backlit by LED or florescent lamps or Neon lights.
Most importantly, Sign & Display makes use of the patented Springflex Substrate Tensioning System. A revolution in itself it is an unique hooking system that makes tensioning of the sign face simple without any mechanical adjustments.