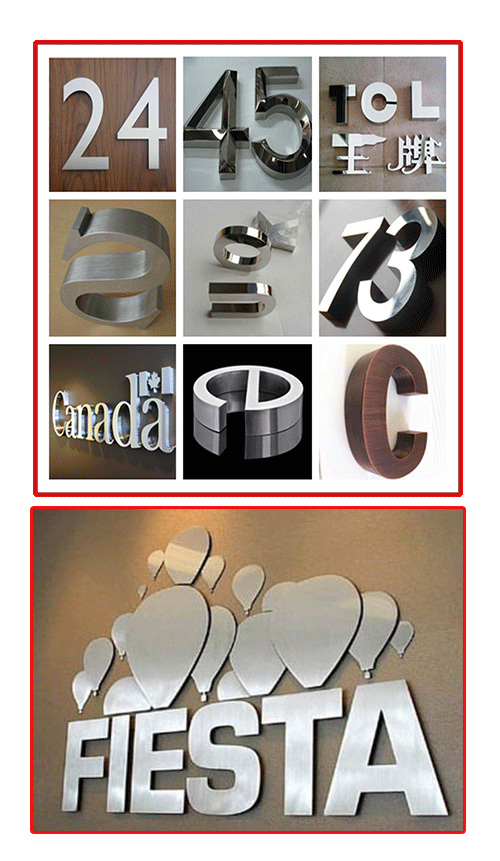 Aluminium Metal Signs
Sign & Display Advertising offers Metal Aluminum based Signage solutions as well. We can offer you brushed aluminum signs and panels that have a unique characteristic and a silver metallic finish. Ideal for outdoor retail projects where a certain shade of silver is specifically required.
Apart from it's specific requisition all our Aluminum Signs are standalone products that can serve as the main form of signage for projects of any scale.
Some of the various fabrication options for standalone projects can be :
Pre-painted Signage made of two 0.008" Aluminum sheets with a Polyethylene core and a total width of 1/13 inch.
Cut to shape and design options.
Mounting brackets and pre-drilled holes.
Pre-fabricated sizes include 12/12 inch, 24/6 inch, 18/24 inch, 2/2 meters and 4/4 meters including many more.
Weather resistant paint.
Low cost oil paint etc.