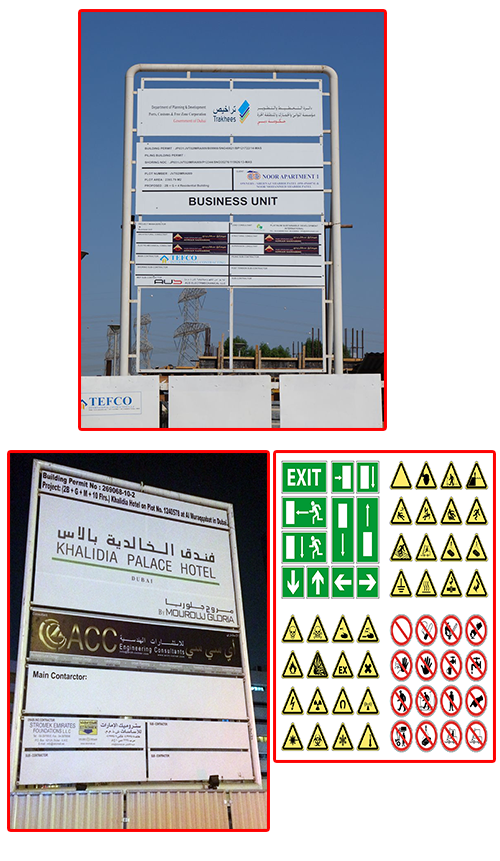 Construction & Safety Signs
Sign & Display Advertising offers you a complete inventory of signs and sign-related items, including reflective traffic, parking and novelty signs made with state-of-the-art sheeting materials. We offers you the perfect safety solutions for your construction signage requirements. Whether you want to deter theft, inform workers of your policies, alert passerby's, indicate a hard hat area, increase job safety by using cautionary messages or create any kind of signage that adheres to your municipality's standards for traffic and road work safety signage requirement etc. Sign & Display has the right solution already prefabricated for you.
Among the various material types, you can choose low light reflective radium signs that offer increased visibility during night time for drivers and workers, detour routes indicators, lane closures, flaggers, and utility work. Along with daytime use, these are ideal for night time usage at poorly lit areas.
Whether you need a Commercial construction sign or a residential construction sign, or even if you want just to notify neighbors and motorists of the job or service you provide, our experts have the right solution for you. Call us today and our experts will customize an order just for you and your requirement.
Construction & Safety Signs